VACUUM MachineS
Our engineering skills have allowed us to develop a line of sealers specifically designed for Skin packaging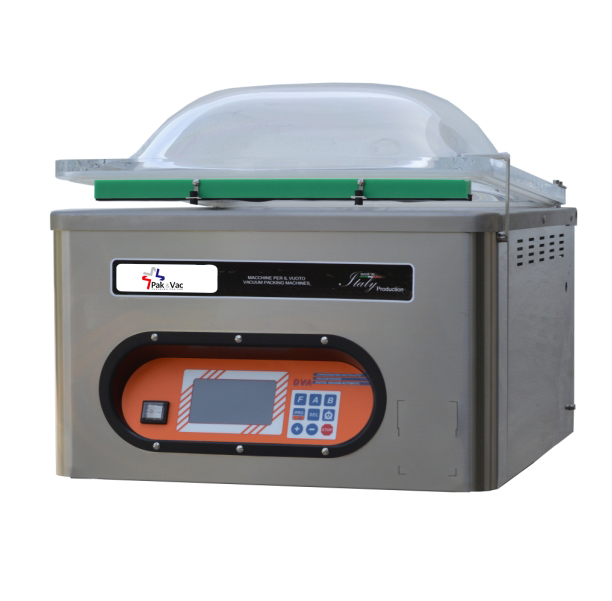 DVA – 2/50
Bench-top vacuum packaging machine in stainless steel with digital control panel and 20 storable programs.
It allows you to create a vacuum for all types of products. The DVA 2/50 vacuum packaging machine has a vacuum pump of 25 mc / h and two removable 500 mm sealing bars for greater cleaning.
Transparent plexiglass bell to follow all the stages of processing and filling shelves of the food-grade polyethylene tank.
DVA – 2/50 Data Sheet
 Overall dimensions: 600x670x460 mm
 Chamber
 

dimensions: 515x550x240 mm
  Vacuum pump: 25 mc/h

  Sealing bar: 500 mm
 Structure: Stainless steel
 Voltage: 230 V – 50 Hz
 Maximum power absorbed: 1200 W